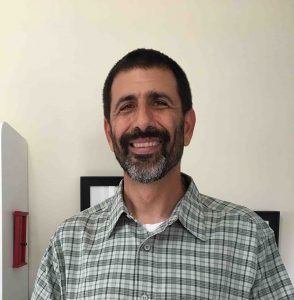 Baranski, John
Attended Hazeltine Elementary, Fulton Junior High, Oliver Wendell Holmes Junior High, James Monroe High School, Van Nuys High School (graduated 1986), and West Valley Adult Education.
My story
My public education meant a lot to me. I learned how to read and write and do math. I also learned content in a number of different subjects. In elementary school, I played the Ukulele with 30 of my classmates and in junior and high school shop classes and then later at West Valley Adult Education center I learned how things work and how to fix things. I remember my time in classes during the 1970s and 1980s well. I also met many great friends. For example, my friend Pat and I regularly still work on community projects together. I also developed a love of learning, something that took me on an educational journey to Los Angeles Valley College, Sonoma State University, San Francisco State University, and UC, Santa Barbara. I have taught in California, Washington DC, Colorado, and Mexico. I currently teach history at El Camino College in Torrance and published my first book, Housing the City by the Bay: Tenant Activism, Civil Rights, and Class Politics in San Francisco (2019).
LAUSD Contributions
LA's public education system has done so much for the city, state, and world. By providing a quality education, millions of people have gone out into the world informed and inspired. LAUSD students have contributed books, movies, sports figures, politicians to the city and beyond.
For decades, LAUSD has also provided adult education (and until 1969 Community College) classes, everything from English as a Second Language and cake decorating to government. The district provided classes that trained workers for the major industries in southern California–agriculture, aerospace and electronics, welding, entertainment, and manufacturing. Other classes contributed to the cultural and intellectual development of students, enriching their lives with language, cooking, and music. Such educational opportunities have been viewed by the district and students alike as a crucial part of citizenship.
For California, the public education system has taught residents who in turn have contributed to the largest economy in the nation and some of the most important technological developments. LAUSD has trained and inspired some of the best minds and people who have become great scholars, educators, scientists and doctors, and innovators. For many, the LAUSD adult education program has offered a first or second or even third chance to students to learn, grow, and obtain knowledge and skills.
Role of public education
The role of public education is to provide basic skills, knowledge, and critical thinking skills to better understand the world we live in and instill the importance of the common good. All are essential for being a global citizen in a complex world. Without a solid foundation in reading and writing, math and science, it is difficult to wade through the volume of information in this world. More importantly, the ability to make sense of this information is essential to taking action. Whether it is casting an informed vote, figuring out a cable bill, or evaluating the words and actions of a boss or political leader, being able to critically assess information is not only important for taking action but also important for navigating the world in which we live. Because public education, in contrast to private education, is accessible to all students, it is crucial to a democratic and just world.
In all these areas, public education remains one of the best institutions in our society to teach people how to learn, solve problems, and ensure that all parts of society are aligned with democratic principles.