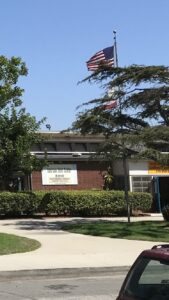 Emerson Manor Elementary was built in the 1950s for the community surrounding LAX. When the airport expanded and the local community was leveled, there was no student population left. The school was closed and sat vacant until the 1970's when the LAUSD turned it into an Adult School. It has had many names. Westchester-Washington CAS, Emerson Adult Learning Center, and currently Emerson branch of Venice Skills Center.
Emerson has always offered many different classes: ESL, Reading, general high school subjects, HiSet and GED Preparation, and career Technical Courses ( Pharmacy Tech, Dental Assistant, Accounting, Plumbing, Cyber Security, and Customer Service Rep).
The main goal of Emerson has been to help students raise skill levels and guide and assist them into the job market. It serves all ages and offers both in person and online courses. Most courses are free or low cost.
8810 Emerson Ave
Westchester , Ca 90045